RESCUE LASER LIGHT (Red)
Night-time signalling device visible up to 20 miles (32 km) away, optimal conditions. Effective in daytime up to 3 miles.
Locate reflective material up to one mile (1.6 km)
Waterproof to 80 feet (24 m).
Runs 40 hours on an easily replaceable 3-volt lithium photo battery.
Compact, Non Flammable, Environmentally Safe
Rugged, machined aluminium with knurled design.
Anodized for improved corrosion resistance.
Long life laser diode - 10,000 hours meantime to failure
Limited Lifetime Warranty. Detailed warranty, registration and operating instructions are included with product.
3.75" long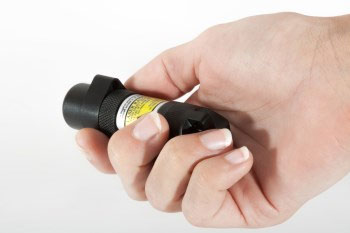 "Bottom line is that the Rescue Laser is worth adding to your survival gear and the red Rescue Laser Light is standard equipment in my Doug Ritter Ultimate Aviator Survival Paks. It's small and light enough to fit on a key chain. In terms of distress signaling priorities, after a 406 MHz PLB and a signal mirror, it's next on the list. While the red Rescue Lasers are certainly adequate, the Green Rescue Laser Flare is definitely an even better choice. The Green Rescue Laser Flare is what I carry and is what's in my personal aviation survival kit. In my opinion, the Green Rescue Laser Flare is well worth the considerable extra cost if you can swing it, but if not, the red will do just fine."
- Equipped to Survive
Rescue Laser Flare ® MAGNUM (Red)
Night time signalling device visible up to 20 miles (32 km) away, optimal conditions. Effective in daytime up to 3 miles.
Locate reflective material up to one mile (1.6 km)
Waterproof to 80 feet (24 m).
Runs 72 hours on two easily replaceable AA batteries.
Carry in your survival gear or attach to a lifejacket.
Non Flammable, environmentally safe
Rugged, machined aluminium with knurled design.
Long life laser diode - 10,000 hours meantime to failure
Limited Lifetime Warranty. Detailed warranty, registration and operating instructions are included with product.
Weighs 6 oz
5.75" long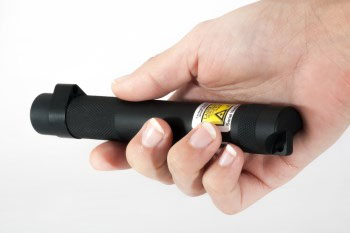 Rescue Laser Flare ® MAGNUM (Red)
"The Greatland Green Rescue Laser Flare is the best flare a sailor can have to be seen and rescued when in distress. [...] There really is no good reason to omit adding a Greatland Green Laser Flare to your safety repertoire."
- The Teak Rail, May 30, 2014